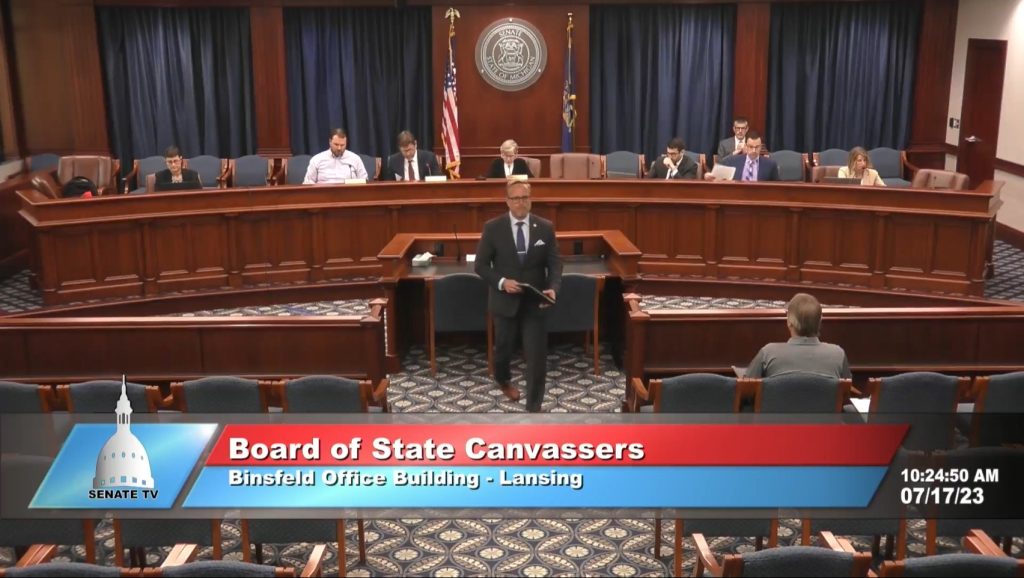 [LANSING -] – In a historic decision, the Board of State Canvassers granted unanimous approval today to The Transparency Initiative, marking a significant milestone for citizens' initiatives in our state. This groundbreaking effort, spearheaded by a coalition of passionate individuals, aims to bring unprecedented transparency and accountability to Michigan's government.
The Transparency Initiative seeks to amend existing legislation and ensure that both the executive and legislative branches of the state are subject to public information requests. This initiative, which has never been attempted before at the citizens' initiative level, garnered widespread support from citizens across Michigan who recognize the importance of open and accessible government.
Today's unanimous approval by the Board of State Canvassers represents a crucial step forward for The Transparency Initiative. The initiative will now move forward to the next phase, where signature collection and verification will be undertaken to advance the proposal to the ballot.
John Clore, founder of Michigan Initiatives for Action LLC and key proponent of The Transparency Initiative, expressed his gratitude for the overwhelming support received thus far. "This is a historic moment for our state. The unanimous approval from the Board of State Canvassers demonstrates the strong desire among Michigan citizens to hold our government accountable and ensure transparency in decision-making processes," said Clore.
The Transparency Initiative has gained momentum through grassroots efforts, emphasizing the importance of empowering the public with access to government records. If successful, this initiative will pave the way for a more open and responsive government, fostering trust and engagement among Michigan residents.
As The Transparency Initiative moves forward, it will continue to engage with the public, sharing information about the proposed amendments and advocating for its benefits. The coalition behind this initiative is committed to ensuring that Michigan's government operates with the highest levels of transparency and integrity.
The path to achieving increased transparency in our government is a significant undertaking, and The Transparency Initiative's unanimous approval by the Board of State Canvassers marks a historic milestone in this journey. With the support and participation of Michigan residents, this initiative has the potential to reshape our state's governance and create a more accountable and transparent future.